About us, our products and our much loved town...
Whenever I find a new website that was recommended to me or I've searched for on google one of the first things I always do is have a wander over to the "about page" I love to learn a little bit about the people behind the business. I think that as a customer and consumer we quite often "buy into" the people that we are buying from. Back when we had our retail shop before we were wholly online a lot of customers would tell us that they would come to shop with us as they liked coming in and having a chat with us.
So who are we? We are a family owned and run business based in Lancashire. We have a gorgeous workshop where we create all of our bath goodies from scratch. Our soap making obsession started quite some years ago. We were inspired to start making our own products having sold other peoples soaps in our gift shop for a number of years. I always enjoyed using a bath bomb and we decided to begin experimenting making products that were gentle enough to be used on our little girl who suffers with eczema. We found that we could finally have products that she could bring home and enjoy using. Soon we progressed from family and friends trying our products to gathering the required legal certification and safety assessments to sell to the public and the business snowballed from there. We now stock our products in shops all over the country and sell our products via our website.
Let me tell you a little bit about our products...
Fragrances
We have a huge range of fragrances and essential oils, we are always adding new ones and you can always find the up to date list giving a helpful guide on our facebook page here
Soaps
Our soaps are designed to look bright and beautiful but to be gentle upon your skin, we have carefully chosen our fragrances and colours to compliment our designs. Our soaps are SLS free, suitable for vegans and are never tested on animals.
Bath Bombs

Our bath bombs are one of our most popular products. We feel that they are a lovely, little affordable luxury, for me there is nothing better than running a lovely deep bath, locking the door and sinking into a fragrant relaxing bath... As well as smelling beautiful our bath bombs contain ingredients such as real flowers and beautiful fragrances. Again our bath bombs are SLS free (so they don't foam but wow they really fizz!). They are all suitable for vegans (our vanilla and chocolate orange both have a sugar strand decoration to the top - if you would like the vegan friendly option please advise and we will make them without the strands for you as they possibly may contain a trace of milk).
Bath and Shower Products
We also have a range of bath products that we are adding to all the time such as Liquid soaps, shampoos, shower whips, salts and other products.
Wedding and Party Favours
If you are looking to get married or have a special occasion coming up we do sell a range of favours, these are our popular soaps and bathbombs created as miniture hearts, or even personalised soap slices we offer a very good discount when buying these items in large numbers and they are a lovely little token for your guests on your special day. While we have a number of options available on our website to buy, we can create almost anything so if you have a paritcular fragrance and colour combination in mind please feel free to contact us and we will do our best to help you.
We are proud to be members of the Guild and Craft soap and toiletry makers.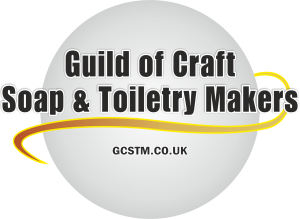 If you would like to collect your order you are welcome to call into our workshop at Bolholt Industrial Estate, as soon as your order is ready we will telephone or email you to advise it is ready for collection. If you need a bath bomb and want to call in we quite often have a range available for sale to the public, we don't carry the whole range as the products are made fresh to order but we usually have some that are available for immediate sale.
For those of you who are not familiar with Ramsbottom here is a little more about the Town where our company was started.
Ramsbottom is a lovely market Town, we moved here back in 2001 and fell in love with the place and the people. It is like stepping back in time living in a place where the locals all know each other and really pull together as a community. The Town is nestled along the river Irwell and the West Pennine Moors and is surrounded by beautiful countryside which is steeped in history such as our iconic Peel Tower. Ramsbottom is a beautiful place to live or visit with many independent shops, cafes, bars, restaurants and even it's own Brewery.
There are not many towns these days that are full with independent shops, cafes and bars. There are are events throughout the year such as the Ramsbottom Chocolate Festival, a 1940's weekend and even a black pudding throwing championship which harks back to the war of the roses! The Town recently was awarded runner up in the High Street of the Year awards and was judged amongst the top ten places to live in the UK.
Registered address: T and G Trading Ltd T/a Ramsbottom Soap Co, Unit 4 Bolholt Industrial Estate, Walshaw Road, Bury, BL8 1PL
I